BeneChoice Provides Critical Support and Affordable Solutions for Company Facing Holes in Coverage and Rising Costs
Rising costs for benefits had lead to a mental health provider with 700 employees over 7 locations needing to streamline employer paid benefits, and find a way to fill the holes in coverage many of their workforce would now face.
In one year, they were going to be losing employer paid term life and disability. They were going from three medical plans to five, with the plans doubling in cost.
This left this group with several large issues. The most important issues were communication and offering plans to replace the employer paid benefits at an affordable price to their employees.
They called BeneChoice to simplify the enrollment process for HR and offer practical affordable solutions for replacing employer paid plans.
BeneChoice provided effective employer paid replacements for the benefits the company was no longer able to provide as employer paid. We provided several levels of employee communications, a personalized web site to educate employees on changes, and multiple group meetings followed by on-site one to one meetings with employees.
In addition, BeneChoice provided critical call center support for employees on the road and a Benefits Administration system that supported mobile log-ins for enrollment.
We met with 100% of benefit eligible employees.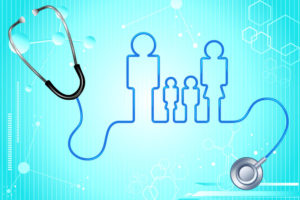 As a result, voluntary enrollment participation increased by 600% going from $20,000 in annual premium to $120,000.
Our carriers organized and simplified all benefit information and enrollment year round.Carrier Feeds increased efficiencies by reducing benefits administration time.
The following was provided to the client at NO direct cost to them:
Several levels of written and electronic employee communication prior to enrollment.
Employee packets with enrollment information, rates and grids.
Ben Select benefits administration system with live feeds to carriers. Ben Select removed all paper enrollment.
Call center manned with licensed benefit counselors specifically trained for the clients enrollment.
One to one meeting for employees at seven locations.
Automated follow-up with daily "not-seen" list via email for HR and department heads.
Outbound calls by BeneChoice to follow-up with any stragglers in the final week.
Clean data files for payroll updates.
New hire enrollment on boarding on a monthly basis via Benechoice's call center.
Contact us today to discuss how we can help with your unique challenge. For more case studies, click on a link below.