BeneChoice Increases FSA and Voluntary Enrollment Participation for Company Struggling with Cumbersome, Time Consuming Enrollment Process
A mental health provider with 1400 employees in 3 states over 38 locations was struggling each year with processing their open enrollment and new hires as well as keeping their data up to date and compliant. With six different carriers and portals to keep updated, there was a lot of room for human error.
Their broker knew they needed a benefit administration system and brought BeneChoice in to introduce a number of solutions to improve the enrollment process.
BeneChoice provided a customized benefit administration system and group meetings designed to communicate and educate employees regarding all of their benefits and any plan design changes.
Benefit counselors were then on site at all 38 locations and met individually with 99% of benefit eligible employees. All open enrollment data was provided to each of the carriers and live feeds then established.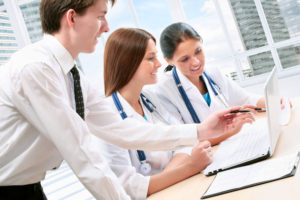 As a result, FSA participation at the organization increased by 72% and voluntary enrollment participation increased by 120%.
Ben Select organized and simplified all benefit information and enrollment year round, and carrier feeds increased efficiencies by reducing benefits administration time.
The following was provided to the Client at no direct cost to them:
Call Center staffed by BeneChoice benefit counselors.
Ben select benefits administration system with live feeds to carriers.
Paperless enrollment and employee data capture.
Automated follow-up with daily "not-seen" list via email for HR and department heads.
Outbound calls by BeneChoice to follow-up with any stragglers in the final week.
Cleaned data files for payroll updates.
New hire enrollment on boarding on a monthly basis via BeneChoice's call center.
By partnering with BEST, you are working with a benefits enrollment company with over 30 years of experience in workplace benefits. Our programs help employers protect their bottom line and offer the very best in benefits to their employees. We have several services to help lighten the load of your human resource department and help your company stay compliant in today's ever changing benefits world.
Contact us today to discuss how we can help with your unique challenge. For more case studies, click on a link below.